In the pocket: ISO 45001 certificering
Gezond en veilig werken, daar staan wij voor bij Groenenboom. Om deze ambitie kracht bij te zetten, hebben wij recentelijk (met verve!) de ISO 45001 certificering behaald! Deze certificering helpt ons om het veiligheidsbewustzijn naar een hoger niveau te tillen, in alle lagen van de organisatie. En daar zijn wij, als Groenenboom, natuurlijk enorm trots op!
Begin 2019 hebben wij er bewust voor gekozen om (nog) meer te investeren in veiligheid. Het behalen van de ISO 45001 kon daarbij niet ontbreken – en die hebben we nu 'in the pocket'.
Met de ISO 45001 op zak voldoet Groenenboom aan de nieuwste veiligheidsnormen. Maar dat niet alleen, ook komen wij dankzij deze certificering weer een stap dichter bij ons streven om de fijnst mogelijke werkomgeving te creëren. Een streven waar we ook in 2020 (en alle jaren die volgen) aan blijven werken.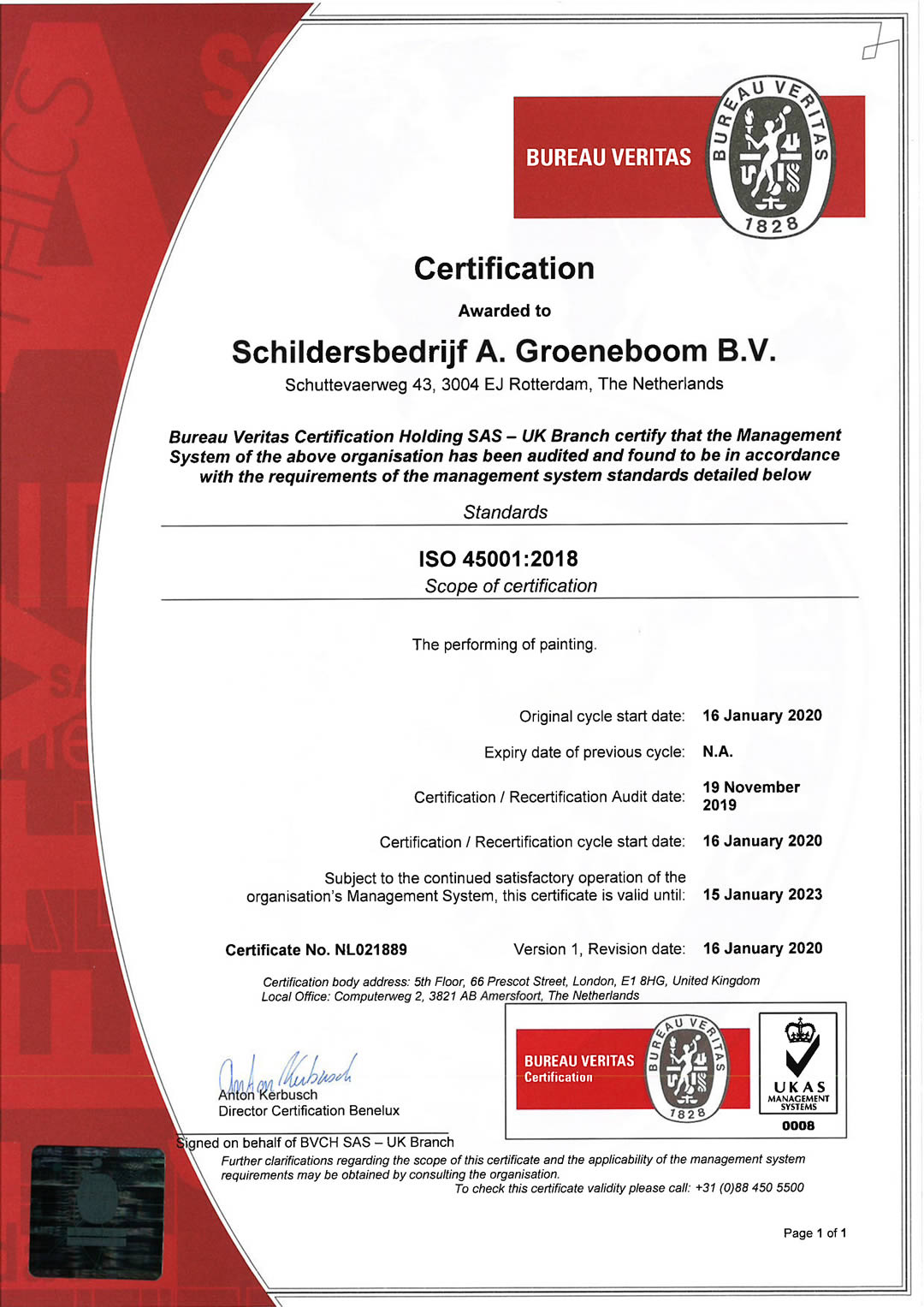 Adres
Schuttevaerweg 43
3044 BA Rotterdam
Postadres
Postbus 11355
3004 EJ Rotterdam
Telefoon
010-2620744
E-mail
info@groenenboom.nl
KvK
Rotterdam 24131713
BTW
NL.0043.27.846.B01